Teams and Walkers
Select a Team:
Who Benefits
AIDS Walk San Francisco benefits dozens of HIV/AIDS programs
and services throughout the Bay Area.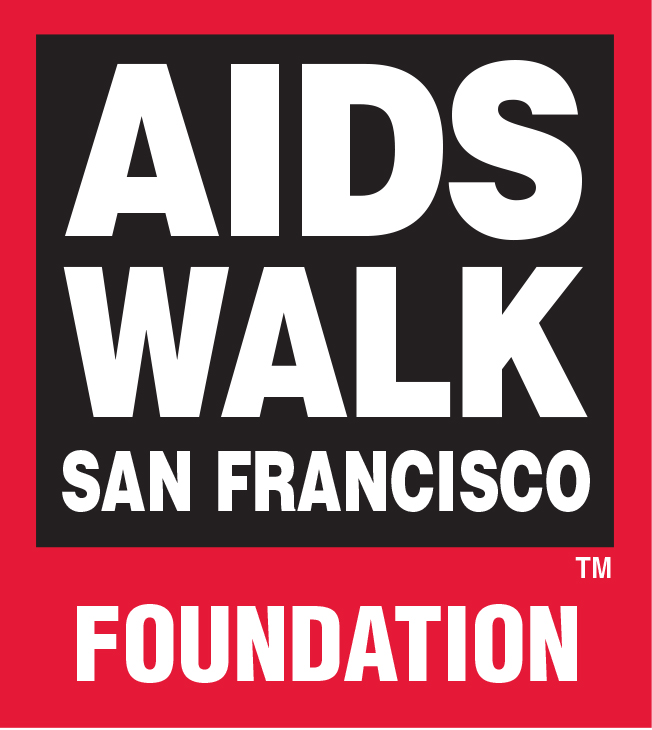 The
AIDS Walk San Francisco Foundation
is the governing body of AIDS Walk San Francisco. It is composed of a Board of Directors intimately familiar with the Walk and the communities it serves. The Board oversees the event's production and finances as well as determines how the event's net proceeds are distributed. Beneficiaries of each year's AIDS Walk are determined by the Board well in advance of the event to ensure an informed community of participants and donors.
Over the past three decades, AIDS Walk San Francisco has raised more than $88 million dollars for Bay Area AIDS organizations that serve tens of thousands of people living with the disease and help prevent hundreds of thousands more from becoming infected.

This year, primary grant recipients are Project Open Hand, Positive Resource Center, and the Golden Compass program at Ward 86 to continue to support the launch of their cutting-edge clinic with a continuum of services for long-term survivors of HIV.
The AIDS Walk San Francisco Foundation is committed to preserving the stability, success, visibility, and reach of each annual AIDS Walk San Francisco event.
Mission Statement
The Foundation's vision is to serve the greatest unmet needs of people living with and affected by HIV/AIDS in the San Francisco Bay Area and empower local HIV/AIDS organizations to end the epidemic.
Its
mission
is to raise and distribute funds for San Francisco Bay Area HIV/AIDS service organizations that enhance the lives of people living with HIV/AIDS, and to promote HIV education, prevention, and testing.
Supporting Many Voices:
Co-Beneficiary Team Program
AIDS Walk San Francisco Foundation recognizes that no one organization can meet all the needs of people living with HIV/AIDS. That is why the event emphasizes not one voice, but
many
voices; not just services in one city; but rather the Bay Area-wide effort to bring this epidemic to an end.
Through the Co-Beneficiary Team Program, AIDS Walk San Francisco makes available the highly successful infrastructure used by its Teams Department to organize corporate and community involvement in the event. These organizations
participate as fundraising teams in AIDS Walk San Francisco at no cost to themselves
, and they keep a majority of the funds they raise.
They will also once again receive direct grants
from AIDS Walk proceeds.
AIDS Walk San Francisco is proud to have supported these and many other organizations over the years. The 2017 beneficiaries will be determined and announced this spring.